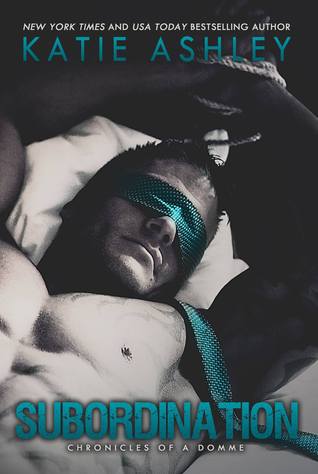 When Sophie Jameson first became a domme at Club 1740, it was more out of financial necessity than it was for personal pleasure and sexual exploration. But over the years as she rocked her leather corsets and boots while wielding every crop and flogger imaginable, she grew to love the thrill and adulation that her clients brought her. But all along, her path in life and her heart was with a different profession—one she was planning to embark on at the summer's end.
And then he changed everything. Tall, dark, impossibly built—William was the complete opposite of whatever image a male sub conjured up. After all the subs, Sophie finally felt true lust and desire. Although he was the proud stallion who needed breaking, he became the one to make her break all her rules and let down all her walls.
But it was just supposed to be for that one night, but an accidental encounter days later outside Club 1740's protected walls had the two seeing each other in a different light—as simply Sophie and William, not Domme and sub. While they should have parted ways, they couldn't. While they should never have gone back to her place, they did.
And that simple mistake has a serious price for both of them.
I'm not a big BDSM fan. I don't usually read books with domestic discipline relationships or master/slave relationships either, but I wanted to read this book!
I was intrigued because I'm a big Katie Ashley fan, at the same time, I was leery.
Boy am I glad I went ahead and read this!!
Can the words light and fluffy be mixed with Domme and BDSM?
Well in this story, the answer is yes!
Words like gentleman, sweet, funny and family bond also embody this story!
Sophie is a sexy, sassy and classy chic. She's the type of heroine I like to read about!
William looks like Henry Cavill. Enough said. End of story!
JK, I'll keep going.
William is an unbelievably gorgeous, generous and down to earth man. He's strong and commanding, at the same time.... he's a sub!!!!
I'll just leave you with that to think about!!!
Their relationship progressed rather quickly, but when you have such an electric connection, there's no way around it.
I said light and fluffy earlier, but what I mean is it wasn't some dark, emotional dungeon read. T
o me it was fun and flirty.
You have your oh so naughty BDSM time, mixed with equal parts of sweet and sad with plenty of emotions and drama!
Did I mention Henry Cavill look-a-like down on his knees? Wow! What a visual! Thank you Miss Ashley!!