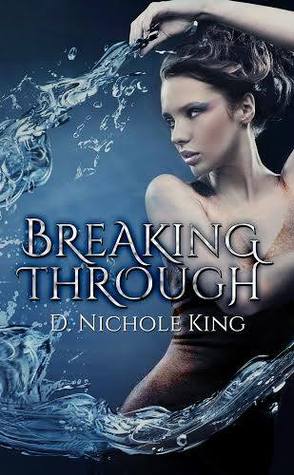 Two years after her brother Nate died during a Navy operation, aquator Nautia Olson's nightmares began, and her ability to manipulate water became erratic. Anger, fear, joy, desire—they all trigger disaster.

Now, the Navy wants her for a top-secret mission, but Captain Riley Barton has his reservations. He's read her file. He knows the damage she's capable of, and yet—

She's powerful.

If he can harness her ability—break through her walls—

She'll be unstoppable.
I first read the first half of Breaking Through in the Beneath The Cape Anthology.
It had me really intrigued and interested for more!
I really enjoyed the easy going story with a hint of mystery.
Have you ever seen the movie Sky High? (I have a kid, don't judge me) It reminded me of a slightly more adult version of that!
A group of Superpower young adults learning to hone their abilities at a special/super academy are recruited into a secret mission for the Navy.
There's action, mystery and danger along with unforeseen twists.
Along the way of course is friendship and a budding romance.
This was a quick and light read with a paranormal/supernatural twist.
I'm happy I finally got to read the ending because I wasn't expecting things to turn out they way they did! Great twist!
This was my first read by Ms King and I look forward to more in the future!