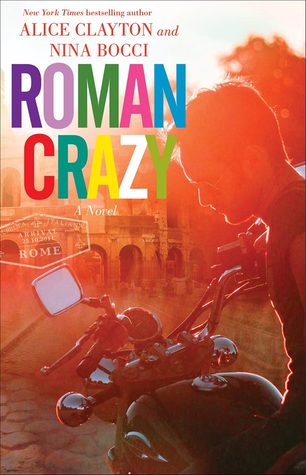 Avery Bardot steps off the plane in Rome, looking for a fresh start. She's left behind a soon-to-be ex-husband in Boston and plans to spend the summer with her best friend Daisy, licking her wounds—and perhaps a gelato or two. But when her American-expat friend throws her a welcome party on her first night, Avery's thrown for a loop when she sees a man she never thought she'd see again: Italian architect Marcello Bianchi.
Marcello was the man—the one who got away. And now her past is colliding with her present, a present where she should be mourning the loss of her marriage and—hey, that fettuccine is delicious! And so is Marcello…
Slipping easily into the good life of summertime in Rome, Avery spends her days exploring a city that makes art historians swoon, and her nights swooning over her unexpected what was old is new again romance. It's heady, it's fevered, it's wanton, and it's crazy. But could this really be her new life? Or is it just a temporary reprieve before returning to the land of twin-set cardigans and crustless sandwiches?
A celebration of great friendship, passionate romance, and wonderful food, Roman Crazy is a lighthearted story of second chances and living life to the fullest.
Mamma mia, I want to go to Rome now!
If you have never been, you'll feel like you have... and if you have... you'll want to go back!!
I must admit I got a little lost in what is Rome.
The food described, the places, gelato, the art, the flowers, tossing a coin in the Trevi fountain, even the Italian words spoken and people in this book truly made me feel nostalgic and missing my homeland!
I kind of got so wrapped up in that that Avery and Marcello's story was just icing on the cake! A delicious and sexually charged cake!
Roman Crazy is funny and sexy. Think Eat, Pray, Love meets Under the Tuscan Sun meets Alice Clayton! And now, Nina Bocci!
I enjoyed the laughter not only from Avery's internal thoughts, but from Avery and her bff, Daisy's, interactions.
Throw in a hot, passionate Italian, young love and self-discovery, and you've got yourself a steamy and funny, second chance romance.