"You're the sleek little sports car to my Land Rover."
From the moment Gareth walks through the door of the salon to fit some new sinks, Jules can't take his eyes off him. Jules has always been attracted to men who are his polar opposite, so burly Gareth is Jules's fantasy man.
At the weekend, Jules gets into a tough situation with another bloke in a gay club and Gareth comes to his aid. Gareth rejects Jules's subsequent advances but leaves him with the hope that his attraction isn't completely one-sided. Fantasy could become reality.
With Gareth's work at the salon nearly done, he'll soon disappear from Jules's life for good. Time is running out. Jules needs to prove to Gareth that he's tougher than he looks and that his feelings run deeper than gratitude.
NB: This story is a spin off to
Top Me Maybe?
where Jules appears as a minor character. Both stories are standalones and don't need to be read in order.
Loved it!! Jules and Gareth's story is funny, sweet and incredibly sexy!!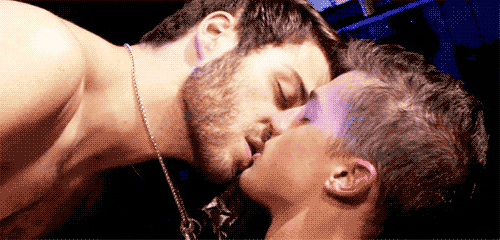 This is my second short story from Jay Northcote and it was perfect! Jules's initial attraction and interactions with Gareth had me laughing out loud and grinning like a fool!
"He smelled of clean sweat and masculinity, locker rooms and teenage fantasies. Jules was in heaven."
This is another case of opposites attract. They are at complete ends of the spectrum, yet they couldn't be more perfect for each other.
"You're the sleek little sports car to my Land Rover."
I really enjoyed the writing, the humor and the tenderness of this story. A handful more chapters and it would have made a bang up novella! In fact, I could read about Jules and Gareth for days!
AMAZON