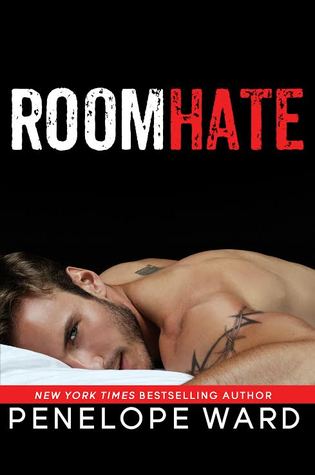 From New York Times Bestselling Author, Penelope Ward, comes a new standalone novel.
Sharing a summer house with a hot-as-hell roommate should be a dream come true, right?
Not when it's Justin…the only person I'd ever loved…who now hates me.
When my grandmother died and left me half of the house on Aquidneck Island, there was a catch: the other half would go to the boy she helped raise.
The same boy who turned into the teenager whose heart I broke years ago.
The same teenager who's now a man with a hard body and a hardass personality to match.
I hadn't seen him in years, and now we're living together because neither one of us is willing to give up the house.
The worst part? He didn't come alone.
I'd soon realize there's a thin line between love and hate. I could see through that smug smile. Beneath it all…the boy is still there. So is our connection.
The problem is…now that I can't have Justin, I've never wanted him more.
Author's note – RoomHate is a full-length standalone novel. Due to strong language and sexual content, this book is not intended for readers under the age of 18.
This story had me going through a range of emotions.
It was sexy, with hot as hell moments, funny, sweet and emotional.
Justin was arrogant, crude, cocky, and condescending. Yes, you read that right.
BUT, he was also sexy, loyal, loving... and hurt.
He'd had his heart broken by Amelia, and didn't quite know how to handle the situation they were in now.
What's a guy to do?


Some of his antics had me laughing out loud, as did some of their childhood stories.
They ranged from hilarious to just down right sweet and adorable.