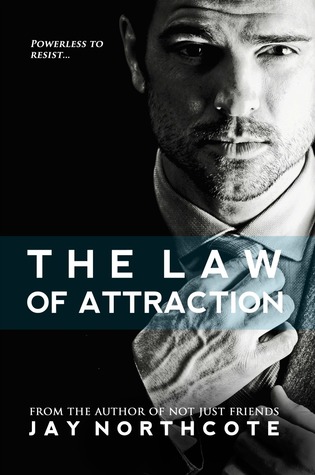 When a professional relationship turns personal, it's impossible to resist the law of attraction.
Alec Rowland is a high-flying lawyer in a London firm whose career is his life. He doesn't have time for relationships and his sexuality is a closely guarded secret. After picking up a cute guy on a Friday night, Alec's world is rocked to its foundations when his one night stand shows up in the office on Monday morning—as the new temp on his team.
Ed Piper is desperate to prove himself in his new job. The last thing he needs is to be distracted by a crush on his boss. It's hard to ignore the attraction he feels, even though Alec's a difficult bastard to work for.
Both men strive to maintain a professional relationship, but tempers fray, passions ignite, and soon they're both falling hard and fast. If they're ever going to find a way to be together, Alec needs to be honest about who he really is because Ed won't go back in the closet for anyone.
You can't help who you fall for!
Even when everything inside you is telling you not to... the heart wants what it wants!
Both men are handsome lawyers, each a success in their own right.
For one of them, his career is everything he's ever dreamed of.
He's worked hard to be the man he is and is most definitely a success in the business world!
On the other hand, the other man hasn't quite gotten his career taken care of yet, but he's good in life and love.
He has a wonderful family, friends and is openly gay and happy with himself and his choices.
I love Jay's books!
They're always passionate and fulfilling, but short, sweet and to the point!
This story was no different.
It was an enjoyable, easy going, quick read.
There was hotness, sexiness and oh so much chemistry and attraction.
There's also a bit of a sad story behind one of the characters and I really enjoyed that addition of emotion.
Great read!!