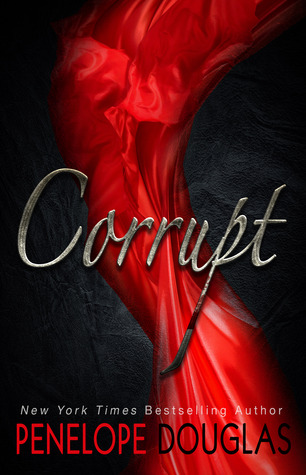 Erika
I was told that dreams were our heart's desires. My nightmares, however, became my obsession.
His name is Michael Crist.
My boyfriend's older brother is like that scary movie that you peek through your hand to watch. He is handsome, strong, and completely terrifying. The star of his college's basketball team and now gone pro, he's more concerned with the dirt on his shoe than me.
But I noticed him.
I saw him. I heard him. The things that he did, and the deeds that he hid…For years, I bit my nails, unable to look away.
Now, I've graduated high school and moved on to college, but I haven't stopped watching Michael. He's bad, and the dirt I've seen isn't content to stay in my head anymore.
Because he's finally noticed me.
Michael
Her name is Erika Fane, but everyone calls her Rika.
My brother's girlfriend grew up hanging around my house and is always at our dinner table. She looks down when I enter a room and stills when I am close. I can always feel the fear rolling off of her, and while I haven't had her body, I know that I have her mind. That's all I really want anyway.
Until my brother leaves for the military, and I find Rika alone at college.
In my city.
Unprotected.
The opportunity is too good to be true as well as the timing. Because you see, three years ago she put a few of my high school friends in prison, and now they're out.
We've waited. We've been patient. And now every last one of her nightmares will come true.
***Corrupt is a stand-alone dark romance with no Cliffy
Well.....
The first 70% of this book I was completely engrossed and really curious to see how it was going to end!!
It was crazy, effed up and down right twisted.
The male characters were harsh, they were intriguing, especially Michael, and holy hell something was going on and something major was going down!!!
After that point though, when the shit actually hit the fan and secrets were revealed....
I pretty much was stopped in my tracks! I had a complete WTF? moment.
Don't get me wrong, this was supposed to be crazy, this was supposed to have slightly disturbing characters, I got all that and I enjoyed all of that.. but certain events occurred and the reactions and behaviors from that point on didn't make a lick of sense to me!!
The first almost three quarters of the book was a resounding 4 plus stars, but after that it just went down a peg or two. :(
Unfortunately the ending seemed to be rushed and certain 'activities' were thrown in that added nothing to the story. Nothing but an eye roll. Shock value maybe?
I was left feeling quite disappointed after such a strong beginning.
I know I'm in the minority when it comes to my feelings on this book, but to each his own.
Amazon US / UK