Rex Gunner. As bitter as he is beautiful.
The owner of the largest construction company in Gingham Lakes has been burned one too many times. His wife leaving him to raise their daughter was the last blow this single dad could take. The only woman he'll let into his heart is his little girl.
Rynna Dayne. As vulnerable as she is tempting.
She ran from Gingham Lakes when she was seventeen. She swore to herself she would never return. Then her grandmother passed away and left her the deed to the diner that she once loved.
When Rex meets his new neighbor, he knows he's in trouble.
She's gorgeous and sweet and everything he can't trust.
Until she becomes the one thing he can't resist.
One kiss sends them tumbling toward ecstasy.
But in a town this size, pasts are bound to collide. Caught in a web of lies, betrayal, and disloyalty, Rex must make a choice.
Will he hide behind his walls or will he take the chance . . .
A.L. Jackson is one of my all-time favorite authors.
If you want a story that encompasses love, lust, agony, heartbreak, and second-chances... this, as all her stories, is the story for you!
She doesn't just tell the tale of her characters, she inspires you! So many thought-provoking messages woven through this beautiful story!
"All moments matter. We just rarely know how important they are until the chance to act on them has already passed."
You could just feel the anguish, turmoil, and desperation rolling off of these characters.
Good god was this man tantalizing and beautiful to read about.
Sexy, brooding, rough exterior who's been battered and broken.
Such tragedy and heartbreak behind those walls of his, but once the damn is opened ... dayum! Look out!
"A little dirty and a whole lot sweet. Just the way I thought you'd be."
You will never look at cherry pie again without thinking of Rex Gunner ... trust me on that!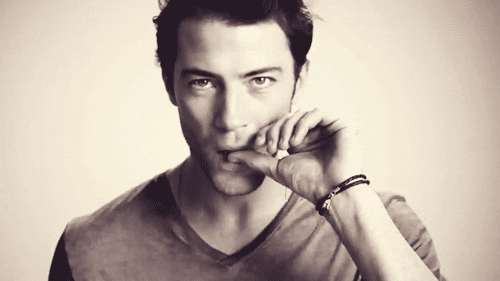 Show Me the Way is about two damaged characters fighting to find their way despite it all.
Fighting for that chance... that second-chance.
It's emotional and at times gut wrenching.
But throughout there's so much love, friendship, smoking chemistry, and a little ray of sunshine
that comes in the form of Frankie Leigh, Rex's daughter!
I absolutely enjoyed this story. It has everything I need in a book! And I'm most definitely looking forward to reading more in this series. Rex and Rynna's friends are funny, sexy, and intriguing. Can't wait!
"Do what makes you happy ... joy is a choice. Life is rough. Don't expect it not to be. But if we aren't laughin', we're crying. Choose to laugh. Choose what brings you joy. And when you choose your path, it might not always be the easiest one, but it'll always be the right one."
Amazon US / UK