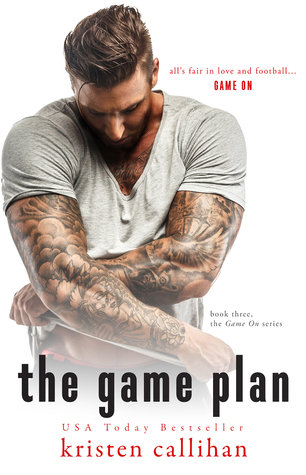 A beard-related dare and one hot-as-hell kiss changes everything.
NFL center Ethan Dexter's focus has always been on playing football and little else. Except when it comes to one particular woman. The lovely Fiona Mackenzie might not care about his fame, but she's also never looked at him as anything more than one of her brother-in-law's best friend. That ends now.
Fi doesn't know what to make of Dex. The bearded, tattooed, mountain of man-muscle looks more like a biker than a football player. Rumor has it he's a virgin, but she finds that hard to believe. Because from the moment he decides to turn his quiet intensity on her she's left weak at the knees and aching to see his famous control fully unleashed.
Dex is looking for a forever girl, but they live vastly different lives in separate cities. Fi ought to guard her heart and walk away. But Dex has upped his game and is using all his considerable charm to convince Fi he's her forever man.
"He's a strange mix of lumbersexual and pure, broody male."
Exsqueeze me? Lumberjack meets football player??
Damn, Dex (Ethan) is delicious!
He's a quiet, easy going giant.. around everyone else.
But get him around Fiona and he lets it all hang out!
He's so extremely sexy, commanding, utterly charming and charismatic.
This story is a bit of an insta-love type read.
Yes, Dex has been admiring her from afar for years, but once they get together.. it's like BAM, they're together!
Now, when they are together.... swoon!!! Like I said before, Dex is hot! He may not have known was he was doing in the beginning, but he didn't let it stop him!
I'd climb that tree!!
It's low on dramatics.. well, let me rephrase, there's drama, yes, with Dex being a professional football player how could there not be? But they deal with it like a champ!
Low angst, sexy hot, sweet, quick read.