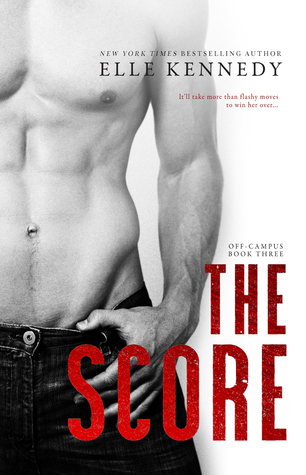 Allie Hayes is in crisis mode. With graduation looming, she still doesn't have the first clue about what she's going to do after college. To make matters worse, she's nursing a broken heart thanks to the end of her longtime relationship. Wild rebound sex is definitely not the solution to her problems, but gorgeous hockey star Dean Di-Laurentis is impossible to resist. Just once, though, because even if her future is uncertain, it sure as heck won't include the king of one-night stands.
It'll take more than flashy moves to win her over
Dean always gets what he wants. Girls, grades, girls, recognition, girls…he's a ladies man, all right, and he's yet to meet a woman who's immune to his charms. Until Allie. For one night, the feisty blonde rocked his entire world—and now she wants to be friends? Nope. It's not over until he says it's over. Dean is in full-on pursuit, but when life-rocking changes strike, he starts to wonder if maybe it's time to stop focusing on scoring…and shoot for love.


And Dean Di-Laurentis is no exception!
This story is funny, hot and oh so delicious.
I don't always like or fall for the 'player' type of guy, but although Dean is quite the ladies man, he isn't your typical player. He knows what he wants and he lays it all out there for everyone to see.
He's actually quite honest, caring and oh so charming.
Did I mention sexy? He's that too!
Allie is smart, funny and so not looking for a relationship after having recently broken up with her long-time boyfriend.
Unfortunately for her, these two have amazing chemistry.
I really loved how their friendship/relationship played out. It wasn't rushed and it wasn't insta-love. It worked and it worked well.
These two had me laughing out loud! Especially when it came to 'Winston'!!
In the same token, you're also hit with some unexpected sadness that rounds out the story making it complete.
This was an easy going and entertaining read.