Being young is all about the experiences: the first time you skip school, the first time you fall in love…the first time someone holds a gun to your head.
After being held hostage during a robbery at the local convenience store, seventeen year old Edie finds her attitude about life shattered. Unwilling to put up with the snobbery and bullying at her private school, she enrolls at the local public high school, crossing paths with John. The boy who risked his life to save hers.
While Edie's beginning to run wild, however, John's just starting to settle down. After years of partying and dealing drugs with his older brother, he's going straight—getting to class on time, and thinking about the future.
An unlikely bond grows between the two as John keeps Edie out of trouble and helps her broaden her horizons. But when he helps her out with another first—losing her virginity—their friendship gets complicated.
Meanwhile, Edie and John are pulled back into the dangerous world they narrowly escaped. They were lucky to survive the first time, but this time they have more to lose—each other.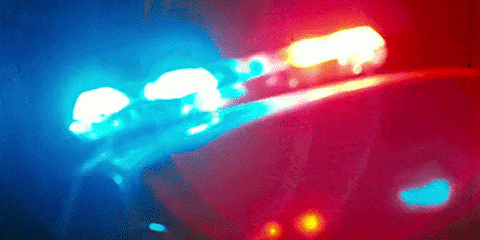 Kylie can definitely write high-school angst, teenage feelings, and lust. She'll make you contemplate life, death, and the what ifs through the eyes of a traumatized teenager.
Though, in true Kylie fashion, all this is done while making you laugh! Her characters are sarcastic, witty, and hilarious.
My husband asked if I was enjoying my book, because the entire time he watched me I'd had a smile on my face while reading!!
Edie and John couldn't be any more different.
A straight-laced, body-conscious, timid virgin has absolutely nothing in common with the gorgeous, playboy, high school drug dealer... until they share one unbelievably terrifying and life-changing night.
From then on, it seems nobody understands their thoughts, actions, and, least of all, their fears...except each other.
I enjoyed every minute of this book, reading it all in one afternoon, nonstop.
I can honestly say Edie is one of my favorite heroines.
She's real!
And her internal thoughts had me constantly laughing out loud.
"Summer had a smell, but so did he. I don't think I'd ever wanted to rub my face in someone's sweaty chest before."
"Nipple viewing should really be reserved for special occasions. Christmas, birthdays, bar mitzvahs, stuff like that."
I also loved the secondary characters, which really, secondary is not really an accurate label for them. Hysterical antics!
I would definitely read a book all about Anders someday!
"In life, unless you're willing to run away and live in the woods and risk being eaten by bears, some things just were unavoidable."
It honestly doesn't matter what Kylie writes—rock stars, bar owners...high schoolers unexpectedly thrust together through tragedy—she is a master storyteller, and she does it all with hilarious banter and a sarcastic flair!
US / UK