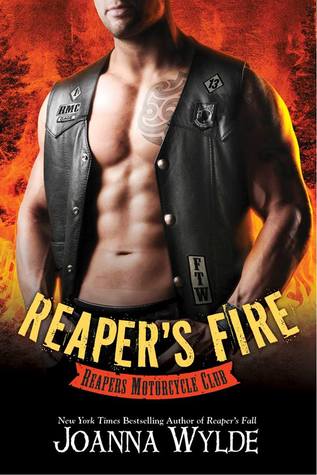 The club comes first.
I've lived by those words my whole life—assumed I'd die by them, too, and I never had a problem with that. My Reaper brothers took my back and I took theirs and it was enough. Then I met her. Tinker Garrett. She's beautiful, she's loyal, and she works so damned hard it scares me sometimes . . . She deserves a good man—one better than me. I can't take her yet because the club still needs me. There's another woman, another job, another fight just ahead.
Now she'll learn I've been lying to her all along. None of it's real. Not my name, not my job, not even the clothes I wear. She thinks I'm nice. She pretends we're just friends, that I've still got a soul . . . Mine's been dead for years. Now I'm on fire for this woman, and a man can only burn for so long before he destroys everything around him.
I'm coming for you, Tinker.
Honestly, this is only my second book by JW, Horse/Reaper's Property being the first and only, and I don't remember such hilarity in that one. That being said... I loved it.
I freaking loved her writing!
The jokes and back and forth banter between Tinker and Carrie had me laughing out loud, as well as Tinker's internal thoughts. I love this kind of humor!
"I'd lick him all over and massage his butt if he asked"
To me this book had everything.
It had danger, the hotness and brotherhood of bikers, the sweet love of family, a strong and beautiful heroine and a hot-as-hell biker/ shirtless handyman!!
I didn't feel like this was your typical "biker book." If there is such a thing, but compared to others I've read... this was different.
Yes, there's bikers, drugs, strippers, booze, "bitches," and so on... but it was so much more.
It was like the biker aspect and conflict came second to the overall story!
Great sense of family and love, and lots of humor.