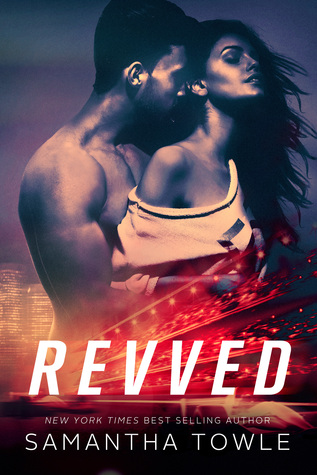 Race car mechanic Andressa "Andi" Amaro has one rule—no dating drivers. With a good reason behind the rule, she has no plans on breaking it.
Carrick Ryan is the bad boy of Formula One. With a face and body that melts panties on sight, and an Irish lilt that leaves women on their knees, begging for more. He races hard and parties harder. The youngest driver to ever sign with F1, he's still at the top of his game five years later, breaking hearts on and off the tracks.
When Andi is offered her dream job working in the glamorous world of F1, she leaves her home in Brazil, positive she can handle working for Carrick. But she's not prepared for the off-the-chart sparks that fly the moment they meet.
Now, Andi has a crush on the one man she can't have, and her resolve is about to be put to the test, because Carrick has decided he wants Andi, and he plans on testing her to the very limit…
I've given myself time to gather my words properly, but it didn't work!
Simply put, I loved this story!!
First, I have to say I read this to myself in an English accent!
Seriously.. with a little Irish thrown in. It wasn't pretty at times, but a must!
Carrick- as in Car-rick. Carr for short.
He's devastatingly gorgeous, a smooth talker, sexy, funny, sweet, and did I mention gorgeous?
Andi- beautiful, tall, looks like a model but loves nothing more than getting her hands dirty under the hood of a car.
She gives as good as she gets.
I enjoyed the banter and slick come back between the characters. There's flirting, there's laughter, and there's friendship.
Great supporting cast of characters as well.
This story was quite emotional! It's sad, sweet, funny, sexy, dirty and hot!!!
Carrick and Andi have an instant chemistry, whether they want to or not and being with each other is inevitable.
Both flawed characters, both fighting against themselves and each other.
I must admit, there were moments I wanted to reach out and throttle Andi! She was driving me crazy... but I didn't let it stop me. I knew why she behaved the way she did, even if she didn't, and I am so happy with the way things turned out and how they were explained.
I read this book in one sitting. I didn't want to put it down! Ok, I did have to stop to make my family dinner, but that's it!
Quick, entertaining and smoking hot read!