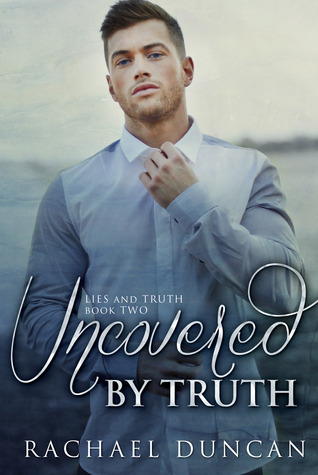 My life has been full of uncertainties.
Little did I know the biggest one would come in the form of a green-eyed beauty.
She came into my life and flipped everything on its end and now things are more messed up than ever before.
Being former Special Forces, I'm no stranger to fighting, but this is different.
The stakes feel much higher and the struggle to save her will be my most challenging mission yet.
A secret that threatens to tear apart everything we've built.
I just hope she can overlook them when all is revealed.
You know me as Alex Matthews.
My mistake was getting involved with her, knowing what was on the line.
Their mistake was taking me away from her.
**This is the last book in the Lies and Truth series.**
If you have NOT read Book 1, Hidden in Lies, STOP reading this review and go read it now! It must be read first!
In the first book we were left with our mouths open,
hanging over the edge of a cliff!
Is he? Isn't he?
What happened??
No worries.... this book picks up right where the other left off.
Alex is stuck between a rock and a hard place.
We finally get to hear his side of the story, with this book predominately in his pov.
His only mission is to get to Elizabeth and get her where she belongs.
With him!
I enjoyed the twists and turns and also the flashbacks to when Alex was in the military. I'm a sucker for a soldier!
This book has a lot more action, and has more of a suspense, who done it type feel compared to the first one.
There's still plenty of secrets, with everyone hiding something, only now there's bad guys, guns and a whole lot of explaining to do!
Don't get me wrong though, there's still plenty of sexy, sweet and heart breaking moments. I actually gasped a couple of times and one particular part got me right in the heart and brought tears to my eyes!