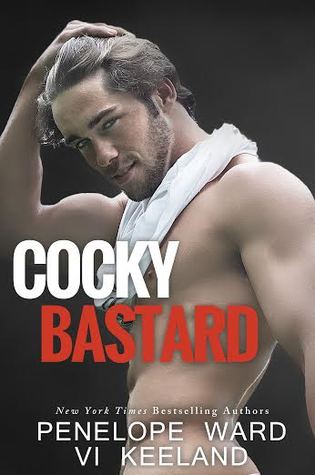 From New York Times Bestselling authors Vi Keeland and Penelope Ward, comes a sexy new standalone novel.
He was someone who belonged in my wildest fantasies instead of a rest stop in the middle of Nebraska.
A sexy, cocky, Australian named Chance was the last person I expected to run into on my cross-country drive.
When my car broke down, we made a deal. Next thing I knew, we were traveling together, spending sexually-tense nights in hotels and taking unplanned detours.
My ordinary road trip turned into the adventure of a lifetime. It was all fun and games until things got intense.
I wanted him, but Chance wouldn't make a move. I thought he wanted me too, but something was holding him back.
I wasn't supposed to fall for the cocky bastard, especially when I knew we'd be going our separate ways.
All good things must come to an end, right?
Except our ending was one I didn't see coming.
Two of my favorite authors have written a book... together!!
Can it get any better than that??
because with that collaboration comes Chance, the Cocky Bastard!
With a sexy Australian accent!
And he rides a motorcycle!
Chase is an outgoing, try anything, confident, cocky and utterly gorgeous piece of man!
Aubrey (AH-BREE is how Cocky says it) is kind of a stick in the mud! ;)
Just kidding, but she is a very sweet, quiet, a
nd kind, outwardly prim and proper young woman. Until a "chance" meeting with a sexy stranger changes everything!
"It was fate."
These authors know how to wield a story.
It's entertaining,
funny, sweet, sad, sexy as all get out and down right awesome!!!!
From the very beginning I was laughing out loud! And I continued laughing throughout the entire book!
So many witty one liners and hilarious back and forth banter.
"Ride with me?"
"Ride me, yes."
"What did you say?"
"You're hearing things."
There's a slow build up of fun and flirty.
They're getting to know each other and becoming friends.
But along the way, their chemistry is undeniable.
Chance's accent not only made Aubrey's panties melt, but mine as well!
And yes, I read Chance's pov with an accent! I dare you not to!
And just like with any road trip,
their story turns into quite the
adventure.
There's twists and turns, unexpectedness,
and spontaneous moments.
Not to mention delicious and oh so dirty sexy time. And when that rolled
around,
I was about as wound up as Aubrey!
"t
hat's all it could ever be with us, loving hard and fucking hard."
Holy hell was it scorching hot!
But that's not all folks.
No, these ladies also
hit us with the angst!
"I had to accept this situation for what it really was- a road trip, nothing more, nothing less"
"They say if you let something go and it doesn't
come back to you, it was never really yours to begin with."
I got a little misty eyed at times
, I can't lie,
but
I think I've said enough!
Cocky Bastard should most definitely be your next read!!
A sexy, humorous, entertain
ing, 5 star read!